One of my strong recommendations to families facing the end of life of a loved one is to get talking, To have those conversations necessary to ensure the death and after death is what the family intends and has created for their loved one – Paperwork, arrangements, funeral directors, government agents and bankers all spoken to and handled well.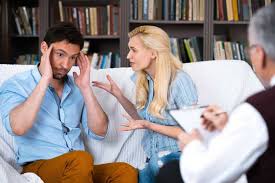 There comes a point though, after the planning conversations where action steps are necessary. The initial barrier to moving forward with reality has been overcome and as in an Olympic hurdle race a second hurdle is close at hand.
The family broke through their denial and hope barrier by having those intellectual conversations and yes there was likely some emotional expression too. So the beginning barriers of mind and emotions have been broached. Next up is the physical barrier accepting it for real in our physical actions.
Sometimes we settle into the safety of talking because we unconsciously sense the reality of taking action and that this physical action really confirms we are getting ready to let Mom go. Families can over talk, over plan, and over argue as an unconscious escape from the bold physical confirmation of taking action steps – going to the bank, organizing a hospital bed for the home, meeting with a funeral director, buying an urn.
I watch for this hurdle when I am working with families and do my best to give them a loving and firm nudge to take the first action step in their well-discussed plan. Sometimes I join them in their initial meeting with the funeral director, other times I may go with them to the Red Cross to arranged the hospital bed rental. Whatever it takes to move the family into action.
Yes talking is both a first step and necessary, and be aware too that over talking can often be a real sneaky distraction because it 'sounds' like we are doing something when really we are stuck in denial and inaction.