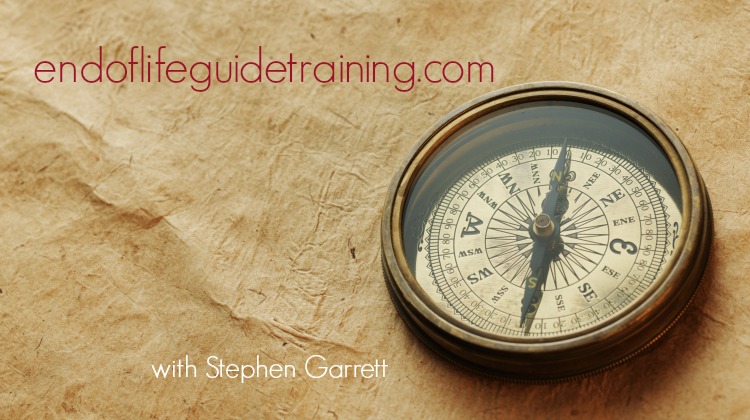 As we step into 2016 setting new goals and intentions I thought it would be fun to look at 9 Reasons to Get Out of Denial, especially as it pertains to my End of Life Guide Training.
So lets have some fun with denial and in a playful way look at our own 'addiction' to denial and how it keeps us from living the full and passionate life we all are capable of living. Yes, the 9 reasons are focused on my training program, and all you need to do is replace references to the end of life guide training program with anything else you are holding back from doing.
Being prepared for your own end of life is the most generous gift you can give to your loved ones.
Your end of life preparations set a great example for other family members and friends.
It is a relief to have your end of life planning complete.
You will find it a challenge to face the topic of dying and death head on, yet when you do your life becomes even more rich and passionate.
Having your end of life paperwork done is a great foundation for having that important end of life conversation with your family.
Taking the end of life guide training program will enhance your life and enable you to serve others facing death.
Getting on with the training will help you face change in your life.
You won't find yourself on your very deathbed saying, "Damn I wish I had taken Stephen's End of Life Program!"
Join a growing movement of end of life guides and coaches setting out to make a difference in how we do dying and death here in North America.
So if you have been pondering signing up… now is the time.
Learn more here at End Of Life Guide Training.