It is true in life for sure so it must also be true in death. It seems like we are much more the same though our differences seem to get all the attention!
I was leafing through some photographs of funeral ceremonies for different cultures and religions and was fascinated to notice what was the same, and was unique and different. I chose vastly different traditions in order to make clearly highlight the interesting and observable points of uniqueness.
Here is a photograph of a funeral procession in Bali, followed by a Catholic service;
A First Nations ceremony followed by a Jewish service and a Maori procession;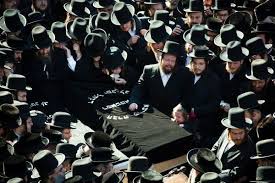 And my favourite Hindu cremation;
Each of these ceremonies is remarkable, unique, and has a similar thread as the others… the obvious love for a deceased family member, relative or friend. So let us notice and embrace these glorious differences while we honour our common grief and sorrow.